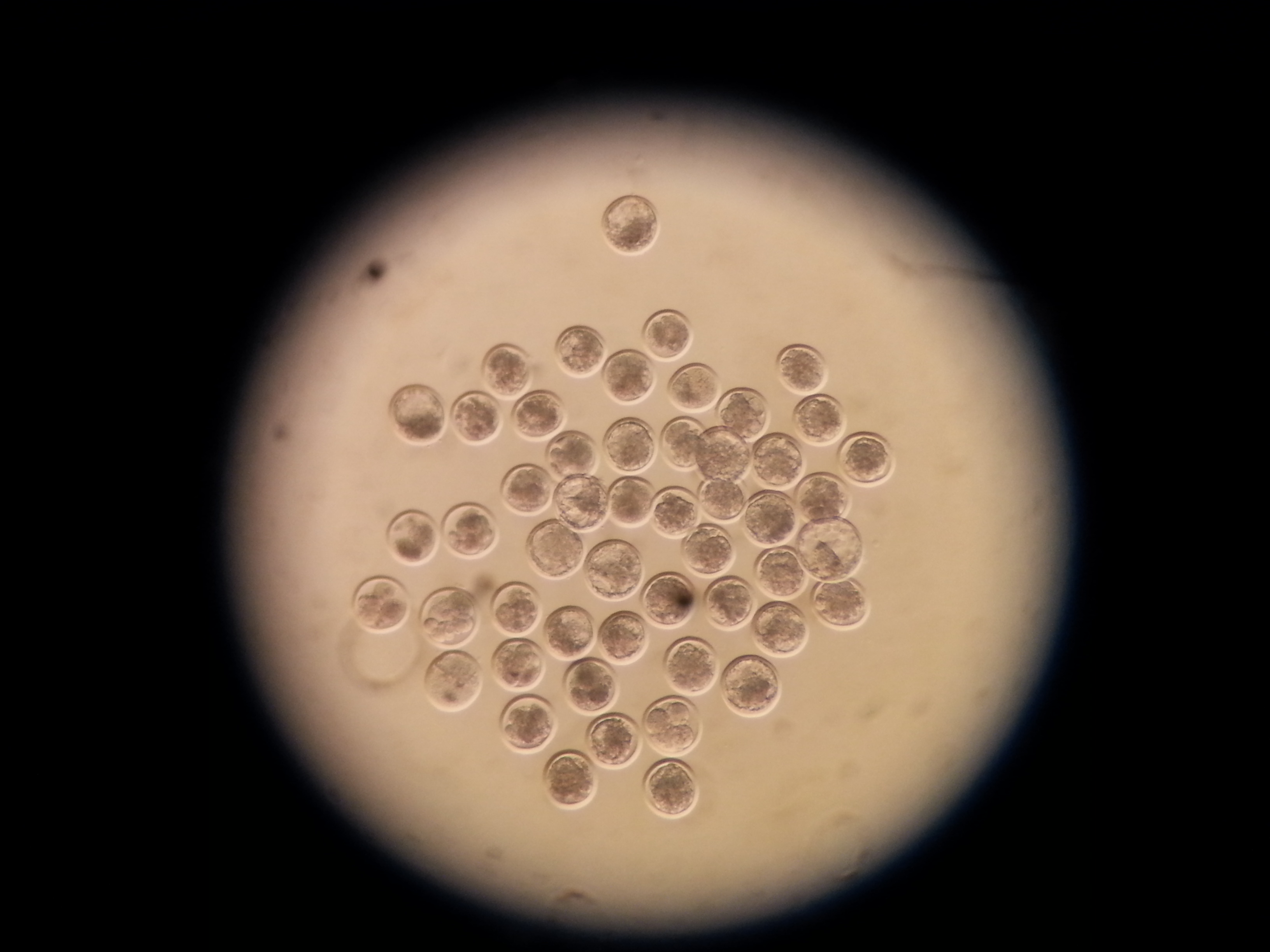 OPU/IVP
Since September 2012, Hurkmans ET offers the OPU/IVP technique. This technique is an alternative to superovulation, and its advantages include:
It can be applied to heifers from around the age of 10 months. (reducing generation interval)
It can be applied to pregnant animals.
It can be applied to donors that do not respond to superovulation.
OPU can be carried out weekly, allowing the use of a different sire each week.
The latest sires can be used almost immediately.
Procedure
OPU (Ovum Pick-up): In OPU, immature oocytes are aspirated from the ovaries using a transvaginal probe, and subsequently located and evaluated for quality. IVP (In Vitro Production): The retrieved oocytes are matured overnight in an incubator. After maturation, fertilization takes place and the fertilized eggs are cultured for a week in the incubator. After seven days, the produced embryos can be transplanted fresh. Or if desired, they can be frozen and thawed to be transplanted at a later time. The result of this technique is highly dependent on the donor cow and bull, and can range from 1-4 embryos per session (week).
In addition to OPU/IVP, we offer the option of Cull-cow/IVP for slaughter cows.
Advantages of cull-cow IVP:
Cost-effective way to produce embryos (for beef cattle).
Suitable for cows that need to be culled but have desirable embryos.
Applicable at any time during the oestrus-cycle and pregnancy.
Procedure
Cull-Cow/IVP: With Cull-cow IVP, the ovaries of cull cows are delivered to our laboratory. We collect the usable oocytes out of them. These are then fertilized and placed in culture, and after one week the produced embryos can be transferred or frozen. The result of Cull-cow/IVP varies depending on the number and quality of the oocytes and the sperm used between 0-28 in the past 9 months. (Average of 10 embryos per cull-cow.)