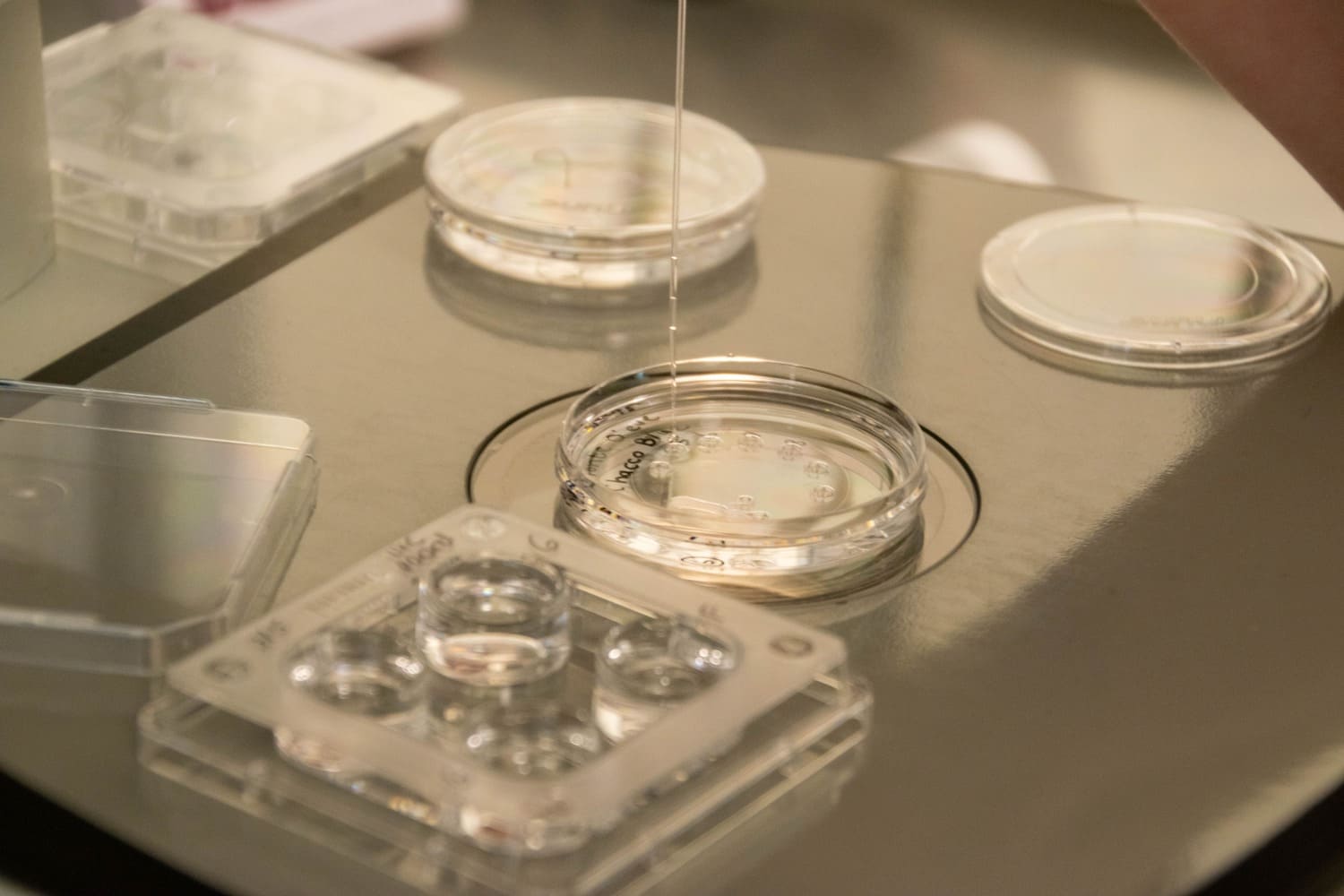 Embryo transfer may be of interest to you if:
You have promising broodmares and want to have multiple foals in one season.
You have mares that are actively competing in sports but still want to breed from them.
Your mares have uterine problems and have difficulty staying pregnant.
You have young mares and want to breed from them before they begin their sports career.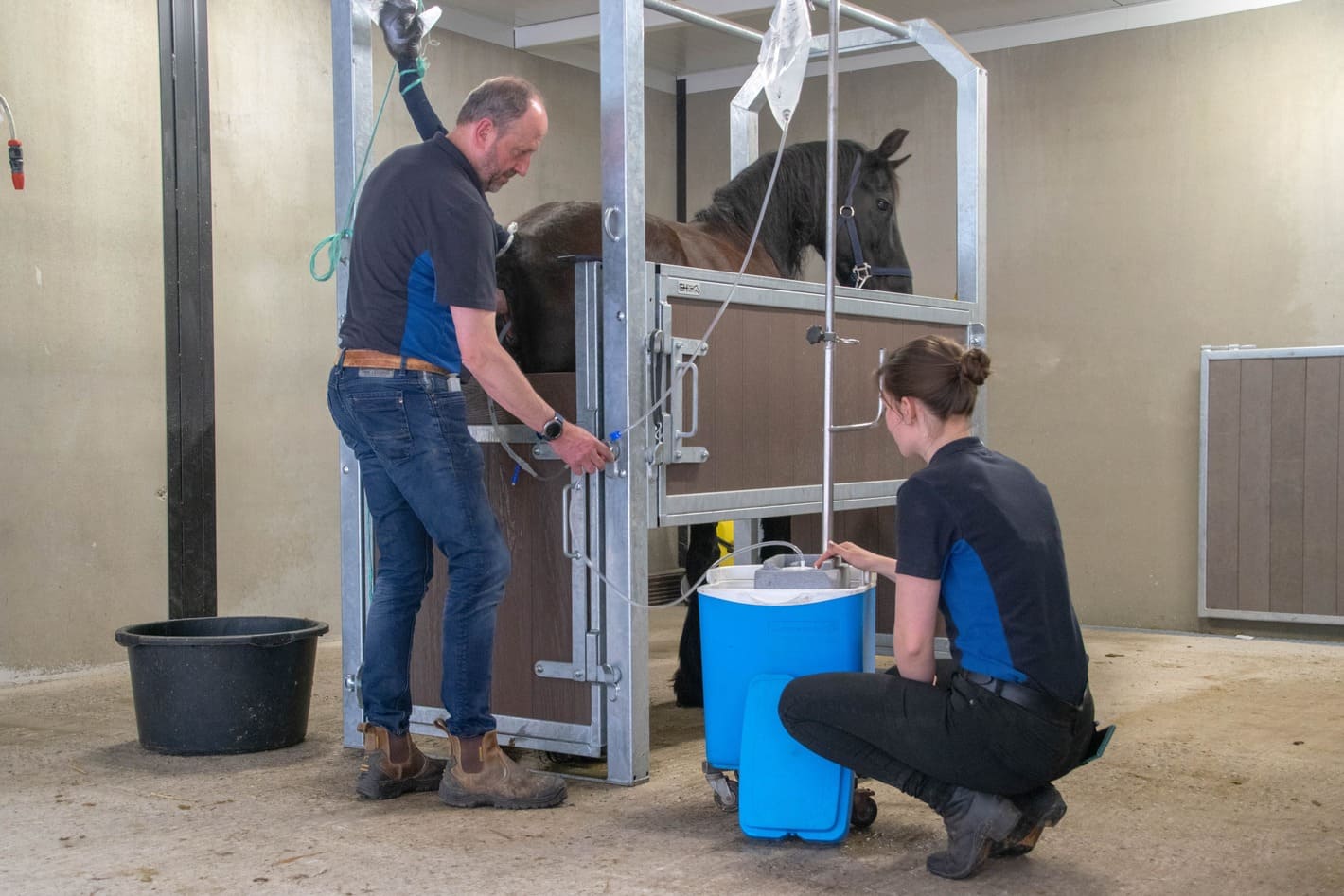 Our services - Horse
Embryo transfer
For embryo transfer, the mare is placed in a palpation cage. The embryo is flushed out of the uterus using flushing fluid. The flushing fluid is filtered, and the embryo is located using a microscope. The embryo is washed, and prepared for transplantation or freezing.
Transplantation
If you have your own recipient mare ready at the time of embryo transfer, we can transplant the embryo directly. If desired, Hurkmans ET also has recipient mares available.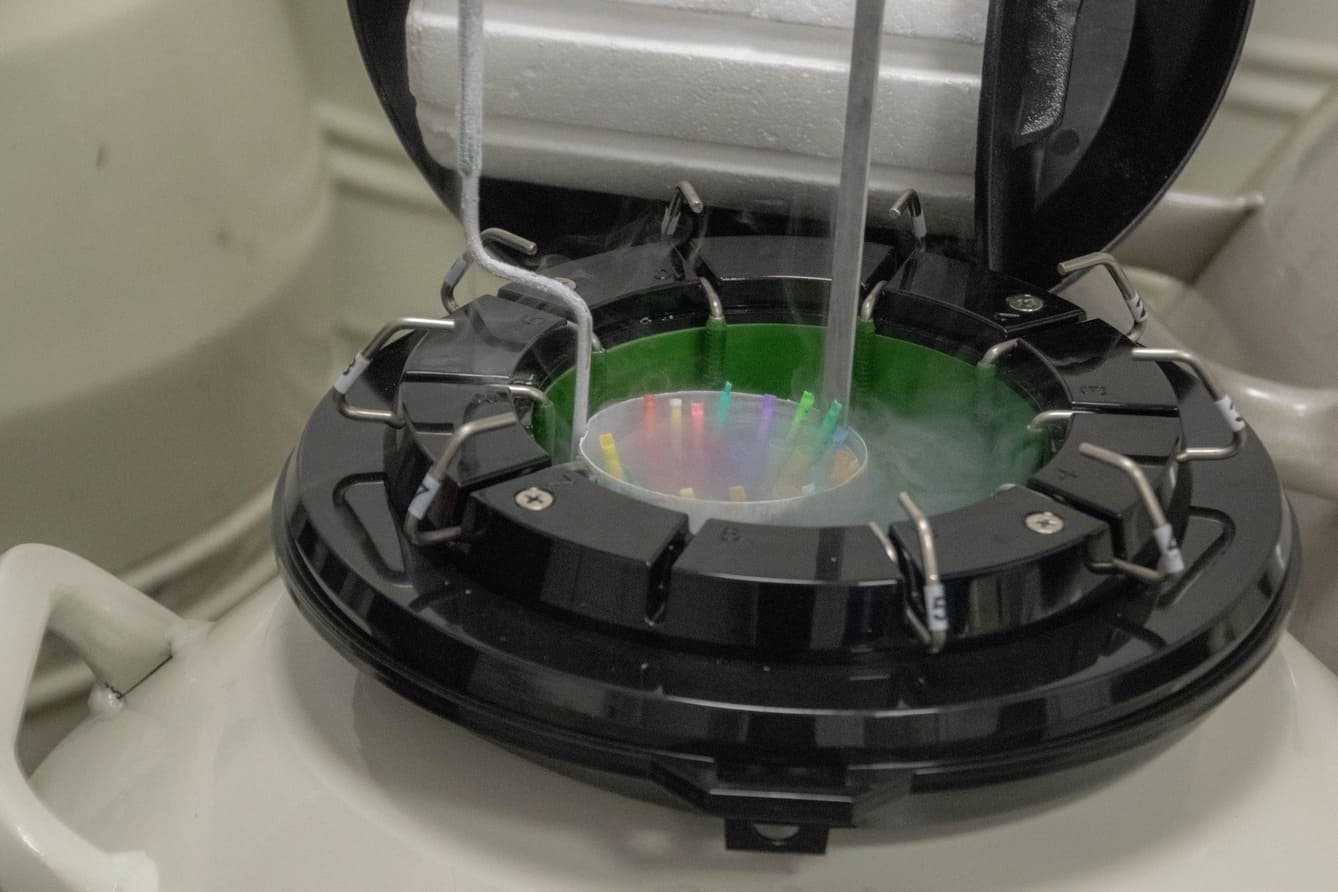 Freezing
If you do not have a recipient mare available at the time of flushing, we offer the option of freezing the embryo. The embryo is then taken to our laboratory for freezing and storage.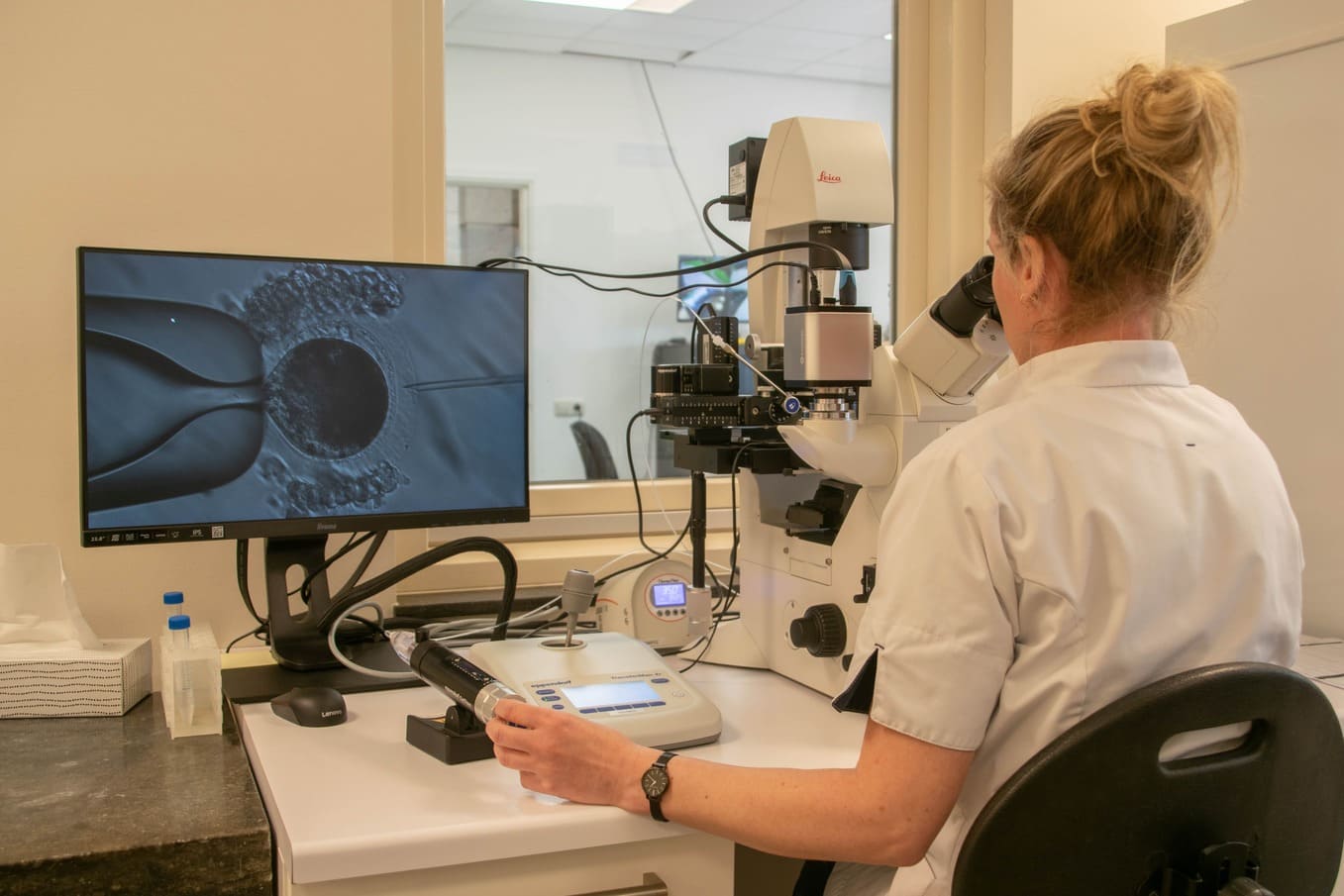 ICSI
You can also choose to use the OPU/ICSI/IVC technique. This technique is an alternative to embryo flushing. In ICSI, we use micromanipulation to inject a sperm cell from the stallion into the ovum from the mare.
Learn more about ICSI
Registration of Donor Mares
If you want to use one of our services, please keep the following in mind. If you want to have your mare flushed, you can have your own veterinarian guide her during estrus and insemination. Mares can be registered by phone after ovulation. We will then schedule a flushing. The timing of the flushing depends on factors such as the timing of ovulation, whether you are using fresh or frozen semen, and whether you want to transplant fresh or frozen embryos at a later time. See this page to register mares for ICSI.